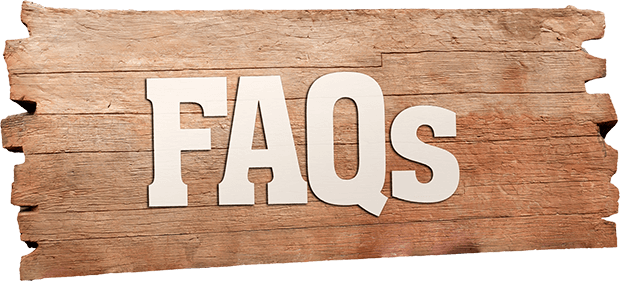 Q. How much does it cost to enter Amazonia?
A. Prices vary depending on who wants to enter Amazonia. Please click here for a full list of prices. All tickets are valid all day. You can purchase tickets either on the day at Amazonia or you can save money and book online.
Q. How much and what time are the Amazonia handling sessions?
A. Amazonia handling sessions are £1.25 per person. Children under 16 MUST be accompanied by a paying adult. Handling session times can vary from day to day. Please call 01698 333 777 (select option 5) for more information.
Q. What sort of animals can you handle in the handling sessions?
A. Handling sessions last for approximately 20-30 minutes with 3 different animals shown in each session. Animals include snakes, bearded dragons, geckos, tarantulas, tortoise, frogs and insects. All animals are safe to handle. Click here for more info on the handling sessions.
Q. How do I get to Amazonia?
A. Amazonia is part of M&D's Scotlands Theme Park, Motherwell. We are located within the Theme Park. Please click here for directions to Amazonia.
Q. What are Amazonia's opening times?
A. Please click here for opening and closing times of Amazonia for this season.
AMAZONIA BIRTHDAY PARTY FAQ'S
Q. How early do I have to book an Amazonia Party?
A. All Amazonia party bookings are processed through the M&D's booking department. We request that you book your party at least 2 weeks in advance. Please be aware that Amazonia parties are popular so booking in advance is recommended to avoid disappointment.
Q. What is the maximum and minimum number of children that can be invited to an Amazonia party?
A. The minimum booking is 10 children, maximum 25 children.
Q. How many adults need to be accompanying the children?
A. 1 adult per 10 children.
Q. Can I pay a deposit initially and the remaining balance at a later date?
A. Yes, a £50 non-refundable deposit is required at the time of booking to secure your date. This amount will be deducted from the final balance, which must be paid no later than 7 days before the party date.
Q. What are the food options for the parties?
A. Hot or cold food needs to be stated at time of booking. Hot food options are hamburger & chips, cheeseburger & chips, fish fingers & chips or chicken nuggets & chips, alongside either capri sun/simply fruity or water. Cold food options are tuna sandwich, cheese sandwich or ham sandwich, with crisps and an option of fruit or cake (fruit or cake option to be chosen at time of booking), alongisde either capri sun/simply fruity or water. Any dietary requirements must be stated at time of booking so we can try to accomodate these.
Q. Does the party eat within Amazonia?
A. No, Amazonia does not have an eating area within the building. Birthday parties are seated in a private area in M & D's food court area and are taken over as part of the booking by Amazonia staff. Guests are welcome to decorate this area, please enquire at time of booking.
Q. Can I bring candles to light on our birthday cake?
A. We allow small basic candles only, no oversized or sparkler style ones as these can set the fire alarms off. Please ensure you bring means of lighting your candles.
Q. Do I need to bring a knife for cutting our cake?
A. No, but please ensure you ask your Amazonia tour guide for one when you are taken for your food. For health and safety reasons, staff must supervise when knives are in use and staff will return the knife to our food kitchen after use.